O'Reilly In China
I visited China in August 1999. Of course I had to stop by the O'Reilly office.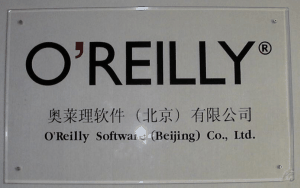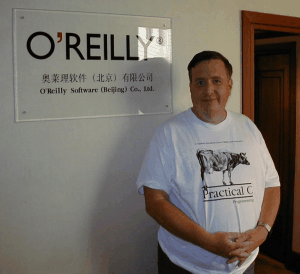 My wife went with me.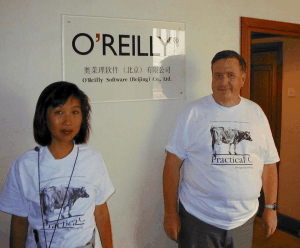 The complete staff of the O'Reilly China office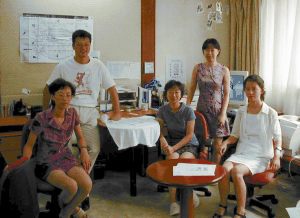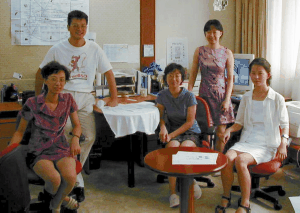 This is a picture of "Practical C++ (Chinese)" being sold in the biggest bookstore in Peking. The two people with me are Frederic Ron the manager of O'Reilly China and his assistant.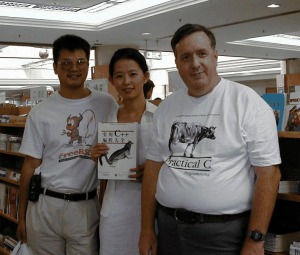 My wife and I showing off the book in China.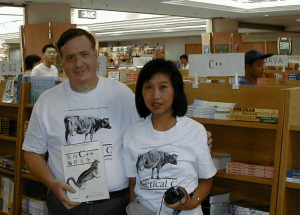 Some of the O'Reilly books for sale in China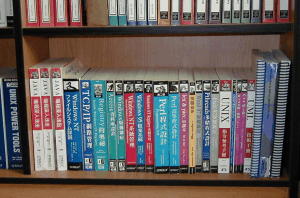 Some of the work in progress at O'Reilly China.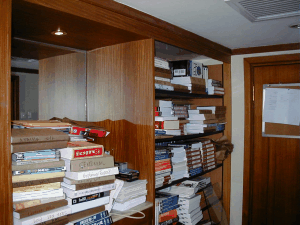 You find O'Reilly shirts in the strangest places. Here's a couple we found on the Great Wall.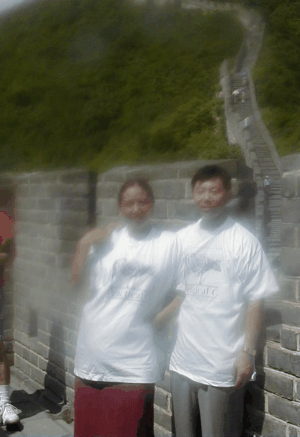 Hong Kong
The Chinese sell stuff a little differently than we do. Instead of one big superstore, they have a mall packaged with tons of very small, crowded shops. In the basement of the "Golden Computer Arcade" I found the DueBase Computer Book Co. selling my book in English.
The owner was quite surprised to see me and even more surprised that I wanted to take his pictures.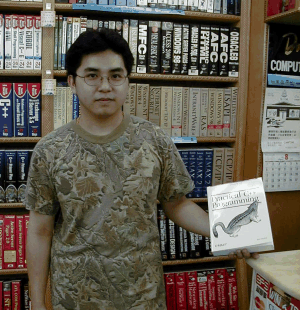 One of the customers came up to me afterward and told me that he knew O'Reilly books and they they are known for quality. He was happy to meet an O'Reilly author.
Here's another store. The fellow on the left is the O'Reilly representive for Hong Kong, YUEN Ka Fai. The other fellow is Herman Lau Yuk Ming who runs the I.T. Hall bookstore. Again, I was surprised to find the English version of my book here instead of the Chinese version.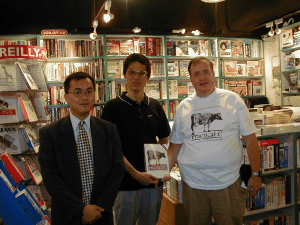 Note: Click on any of the pictures for a larger version.